When you start being active in the book community, you start seeing how nuanced some issues are that you previously thought were completely black or white.
This time the talk is about piracy, and before you start angry-typing in the comments, let me make this clear from the start: piracy is illegal. This is a fact, not an opinion, and I start this post this way because I don't think serious discussions can be had without having the facts straight.
With that said, this is a recurring thing that comes out every couple of months in the book community, usually when famous authors tweet about it. Last time it was Maggie Stiefvater, this time is author Lindsay Cummings.
Until the words "& hurt their sales" there's nothing wrong with her tweet. You can't really expect anyone, much less an author who has probably already been hurt by it, to publicly condone piracy.
My issue (and any international reviewer pretty much agrees on this) is when it comes to: "GO TO A LIBRARY! It's free!"
This is what everyone always says an argument against book piracy, and even though international readers keep @'ing authors telling them that thanks a lot, but this is not an option for many of us, nobody actually seems to give a shit.
The possible reasons why the "go to a library" argument keeps being thrown around are three:
Authors don't know that a huge part of their readership is international, meaning that a lot of people who live in countries where English isn't a first language still read their untranslated books (often because these books simply aren't being translated);
Authors know about international readers and they simply don't give a shit about them;
Authors know about international readers and they ignorantly assume that the whole world has access to libraries with lots of books in English, even the recently published ones.
For the sake of this post we're gonna assume that the third option is the most likely, because authors have repeatedly acted like anyone. A N Y O N E has access to libraries.
Spoiler alert: not everybody has access to libraries!!!
I feel like even if we restrict this argument to only the US-based readership, this wouldn't be advice that everyone can take. I happen to have spent two weeks in the US just this past year, and in no way does this make me an expert obviously, but one of the things that shocked me the most is how BIG and massive everything is, and how far some small towns are from… well, from everything really. I doubt that they have huge libraries the along the I-40 in the Mojave desert. (I could have named other places I've passed through but I really love the word "Mojave")
As I type this I keep coming up with more things to say so this will become a mess, but I'm gonna try to break the issue down in a few sections.
English isn't the first language everywhere
This might come as a shock (please sit down, I don't want anyone to faint) but not all countries are English-speaking!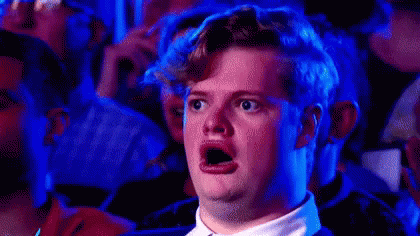 When we read in English, we do so with our own money (when that's possible). Often we need to resolve to buying books online, either physical copies or digital ones (I usually stick to ebooks). Depending on where you live you'll have more or less access to a number of books in English in physical bookstores. However, even in the major city in Germany where I live I can only find a very limited amount of English books, and those are obviously the most popular ones. Usually, most popular = no or bad representation. 
Are you still following me? Good.
If we're talking about libraries, I think you might find Harry Potter in English and maybe a few old classics. The Abyss Surrounds Us? Simon VS the Homo Sapiens Agenda? You won't find those.
If you've ever felt the need to see yourself represented in a book you will know where I'm trying to get in the next section, but let me finish this part by saying that even for me, living in central Europe, in a country where English is becoming more popular each second, it's basically impossible to get recently published books in English unless I'm paying with my own money. So far the only "cheap" and legal way I've found is to stick to ebooks (which is my favorite format anyway).
I think it should be up to people from other countries to talk about their own experience, but if Europeans are having trouble finding English books in libraries, I can only imagine it's much harder in other parts of the world.
Reading as entertainment VS reading for representation
Have y'all ever considered that a lot of the teens who are illegally downloading books do so because they know there's lgbtq+ characters in it? And maybe these kids are too scared to even come out to themselves and they literally can't go ask their parents for money for fear of being asked "Why do you want to buy these gay books?" and everything that that might imply.
Being monetarily dependent on someone sucks. I was very privileged in this because if there's one thing my parents have never denied me it was books, and even if I had read a lot of lgbtq+ books back then (which I didn't), they wouldn't have questioned or prohibited it. Even if they had questioned the reason behind all those books, I wouldn't have been in any danger.
Of course that isn't true for a lot of people, and this is also only one part of the whole issue of of representation (but it's the one of the things that people, teens, usually tend to try to keep hidden as best as they can).
So I think when talking about piracy we should make a distinction and think about reading as pure entertainment VS reading because it's actually fucking important to you because you don't know how else to understand and deal with parts of your own identity.
This also ties back to the needing to read in English issue because the English-speaking book industry is miles ahead in publishing diverse books than (I'm gonna stick to what I personally know) the Italian industry, for example. If I only knew how to read in Italian and were still living in Italy and wanted to find books with queer girls, I still wouldn't find any for free in the library.
Piracy is illegal (in case this still wasn't clear)
Keeping in mind all I said, the fact remains that piracy is illegal. Here's a post about piracy and how it affects more than just the authors themselves.
That post was written last time that this topic came up, and a lot of people in my circle of mutuals dismissed it and the way they did it made me so uncomfortable that I had to ignore twitter for a couple of days.
I think even if you dislike the author for whatever reason, to dismiss everything she's saying in that post is arrogant and it hurts the very argument you're trying to make. Specifically, one thing people loved to talk about was how the author in question is privileged and therefore they implied she didn't deserve to be paid for her work.
Please understand that I'm not trying to attack my mutuals, some of which I almost always agree with and I consider my friends, but I find this line of thinking very bad and hypocritical.
TL;DR so far: 📚 not everyone can get books for free and legally; 📚 sometimes books are about so much more than entertainment; 📚 piracy is still illegal.
"So what do you suggest, Silvia?"
Hey now, I wish I had a solution but I don't.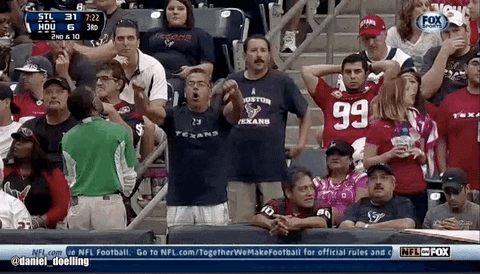 However, what I would ask of authors is that they did some research on what it means to be an international reader and stop saying "go to the library" as if that's the magic word that solves everything.
Authors: you do research on mythology, ways to kill people, when exactly the sun set on April 7th, 1876 in some unexplored place in Siberia; why can't you do some research on ways you can help your marginalized readers? Or at least, you know, admit you don't know how to help but at least ACKNOWLEDGE YOUR INTERNATIONAL READERS.
We keep getting hurt because no one, NO ONE ever acknowledges us and the work we do as international bloggers. Goodreads is waving the middle finger at us, netgalley is literally the "then perish" meme I posted at the beginning, and although many authors do what they can to host international giveaways and whatnot, they also keep ignoring us by go-to-library'ing us.
---
For more discussion posts about this topic, please go check out Marta @thecursedbooks' post where she talks more about how authors dismiss international readers when they talk about piracy, and Maja @bookishaddicted's post for a great list of sources of free books (yes, international too!)
I would love for everyone to add their own thoughts below, unless you're gonna be rude and disrespectful, then I'll gracefully ignore you.